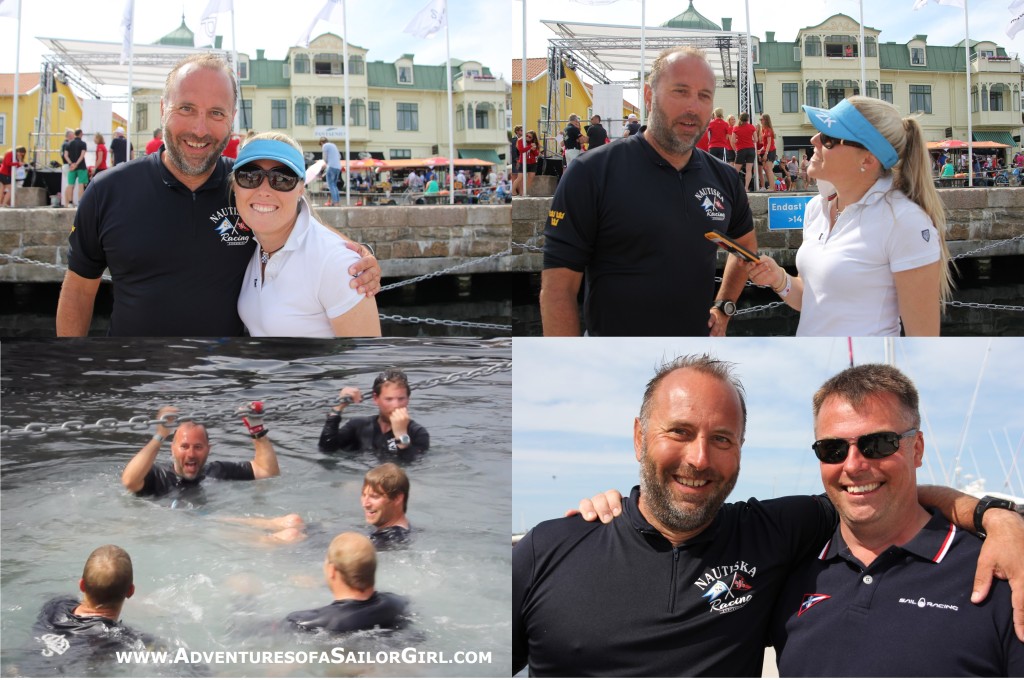 The Master of Marstrand
Congratulations to Hansen Sailing Team on their fourth straight victory, and fifth victory in Marstrand! No wonder Bjorn Hansen was inducted into the Stena Match Cup Hall of Fame earlier in the week, he is truly the "Master of Marstrand"!
Interviews and footage from all of the finals including Keith Swinton, Ian Williams and Bjorn Hansen himself!
Enjoy, Sailor Girl xx

Welcome to Stena Match Cup
A day with plenty of announcements for the World Match Racing Tour made me just want to wander around Marstrand, and share with you just how amazing Stena Match Cup Sweden is off the water as well as on the water! The entire community comes together to cheer on the sailors which is fantastic!
Hopefully with what is ahead for the tour (M32's, fleet & match racing & $US 1 Million in prize money), we will be able to reach the mainstream even more around the globe! Sailor Girl xx
Stena Match Cup Sweden 2015 – Childhood Celebrity Race
Yes! Was awesome to have a sail today and a win in the Childhood Celebrity Race with Pelle-P and Berntsson Sailing Team! Loved every second of the racing, the company and of course just being on the water in beautiful Marstrand!
The last time I sailed a DS37 in Marstrand was with the then "Wot Chicks" including Katie Spithill, and also Stacey Jackson of Team SCA when we won the event. Today we had two fleet races, and we won the day, and the trophy!
Hope you enjoy the action – Sailor Girl xx
Stena Match Cup Sweden 2015 – GAC Pindar's Ian Williams
GAC Pindar remains undefeated after day 3 of qualifying at Stena Match Cup Sweden. I was on board the DS37's for the first time since 2009 today with Black Swan Racing against Williams in match 2 of flight 20. Enjoy the chat, and the action from on board with me. Awesome to be out there on the water! Sailor Girl xx

Stena Match Cup Sweden 2015 – Black Swan Racing & Berntsson Sailing Team
Great to catch up with Keith Swinton of Black Swan Racing, and Johnnie Berntsson of Berntsson Sailing Team after day two of qualifying at Stena Match Cup Sweden. The chat is combined with some of the highlights from on the water!
Ian Williams and GAC Pindar are undefeated after two days of sailing, and Berntsson and Swinton sit in second and third respectively. Berntsson and his team had six wins today, making them the clear boat of the day. Enjoy – Sailor Girl xx

Stena Match Cup Sweden 2015 – Anna Ostling
Anna Ostling has the only all-female entry at Stena Match Cup Sweden this year. Was great to catch up with her on the dock after day 1 of qualifying here on the ground for the World Match Racing Tour! Enjoy xx