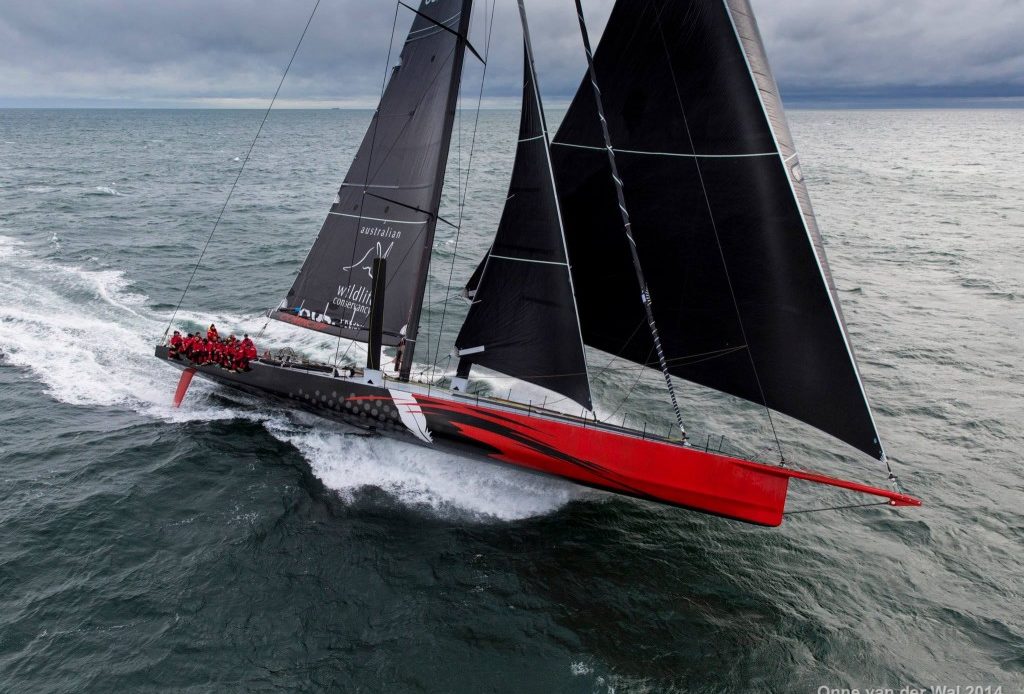 There is something about sailing that draws people from all walks of life, perhaps it is the speed, the exotic locations, or just the challenge of it all. For me it is the challenge of man and machine against Mother Nature with all her might and ferocity. And atop all sailing endeavors is the infamous 24 hour record, a testament to the ability, skill, athleticism, and engineering that allows us to take on the might of the ocean.
Sailors have always kept a watchful eye for records to be broken but none are harder to attain than the 24 hour record. This record does not just require the right weather to achieve, but rather everything must fall into place at the right time. The weather, the crew, the boat all must perform flawlessly to even stand a chance at challenging this ultimate record. And why you might ask is this important right now? Currently this record is under real threat for the first time in almost seven years.
In 2008, during the Volvo Ocean Race, Ericsson 4, a Volvo Open 70, pushed harder and longer than all others before her, in doing so she attained the current record of 596.6 with an average speed of 24.8 knots over those 24 hours. This is quite an impressive feat when you look at the fact that they had to offload an injured crew member earlier in the leg, so they were a man down relative to their competitors. This amazing accomplishment is also a testament to the Open 70 Rule as well as the designer Juan Kouyoumdijan and the builders at Killian Busche. The record could only be achieved when the sailors, the design, the boat, and Mother Nature all aligned.
So now almost seven years later a culmination of sailors, vessel, and weather in the North Atlantic are starting to amass a credible threat to Ericsson 4's 24 hour record. The vessel is none other than the 100' super maxi Comanche, the newest and most advanced monohull in the world. Designed by VPLP and spearheaded by Jim Clark, this boat was built to tackle records, and maybe this will be one to check off the list.
Comanche is currently blasting along in the 2015 Trans-Atlantic Race chewing up miles and clocking speeds in the mid 20's. She needs to average 24.9 knots in order to break the record and 25 knots to break the elusive 600 mile mark.
But almost seven years later this record is only now coming under threat. Why has it taken so long for a worthy adversary to come along? Simply, the 24 hour record requires so many pieces of the puzzle to come together at the right place and time. Only time will tell if Comanche holds the winning hand, but for now it looks promising.


Follow the TransAtlantic adventure here: http://yb.tl/transatlantic2015#
We will aim to keep you posted on the results of the Transatlantic, and upcoming offshores as the news arises.
Sail Fast,
Chris Poole