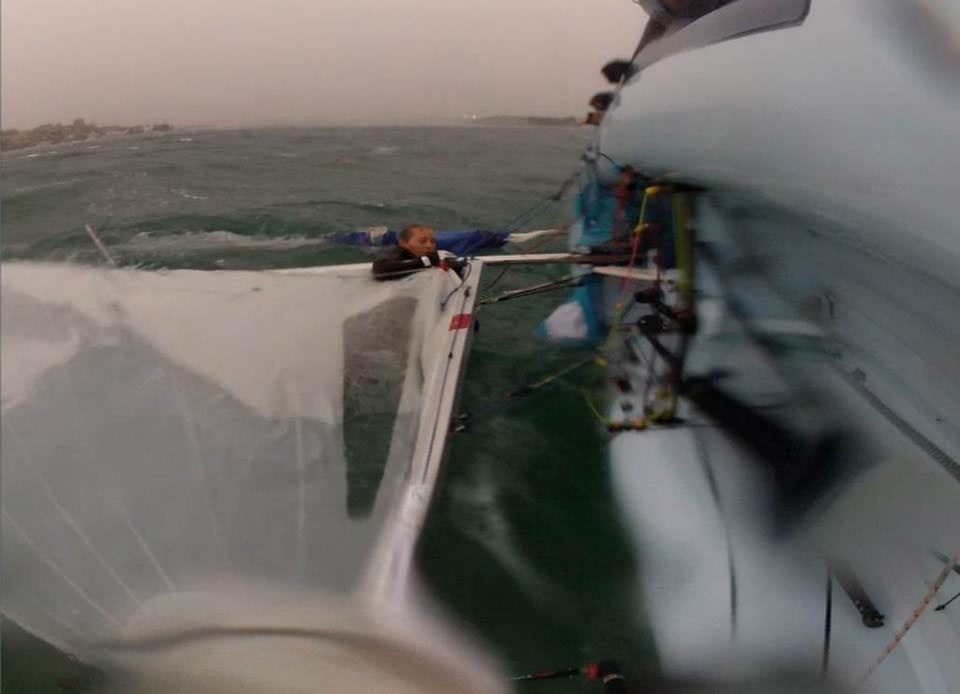 Quite a few adventures happening over the past month with the 470, match racing and a radio show which kicks off on Saturday keeping me more than busy!
This long weekend I competed in the Australian Women's Match Racing Championships at Sandringham Yacht Club. Team Zhik, skippered by Krystal Weir, with Kylie-Anne on main, myself on jib/pit, Tina Babbage in float and Ray Martin on bow managed to remain undefeated and cleanly take the title! Was great to sail with these girls – this team of sailing chicks worked so well together!
The last and only other time I have done a match racing Nationals was in 2009 with Nina Curtis and Nicky Souter. We also took this title – so for now my perfect record remains in tact! This was also the last time I match raced – and I have to say I did miss it! Hopefully there will be some more regattas with Team Zhik in future!
Since my last post I have been busy with 470 training, uni, work and moving house! I can now see Sydney Harbour from my back door – which is just awesome! It is just a five minute walk to Woollahra Sailing Club, where I have been living anyway, as my 470 is based there. Check out the views!
We have had a mixed bag of sailing on the 470 as we get to know the boat – from barely breeze sunset sessions to 45 knot storm fronts. This pic in particular got some coverage via Sailing Memes on Facebook! Just a bit on when a 45 knots storm front hit us in Rose Bay. We managed to get the sail down with the boat on it's side just before help arrived! You can view the full album below… be sure to check out some of the photo tags 😉
Really loving sailing with Soph (one awesome sailing chick) and looking forward to a great summer of racing ahead for us!
This Saturday the Sailing Chix with Nix show will kick off at 8am with our first guest – Malcolm Page – winner of two consecutive 470 golds and of course the flag bearer for the closing ceremony in London. So excited for the show – and to chat with Mal about everything – including the Buoyed Up program based in Canberra for under privileged kids. I hope you can all join us for this show – a great thing for the publicity of sailing in general. If you haven't already – jump on and like us on Facebook or follow us on Twitter!
So hopefully I will chat to you on Saturday via the radio show (and it is streaming so there are no excuses unless you are on the water!) – if not check out my social media to stay tuned in between posts!
Chat soon!