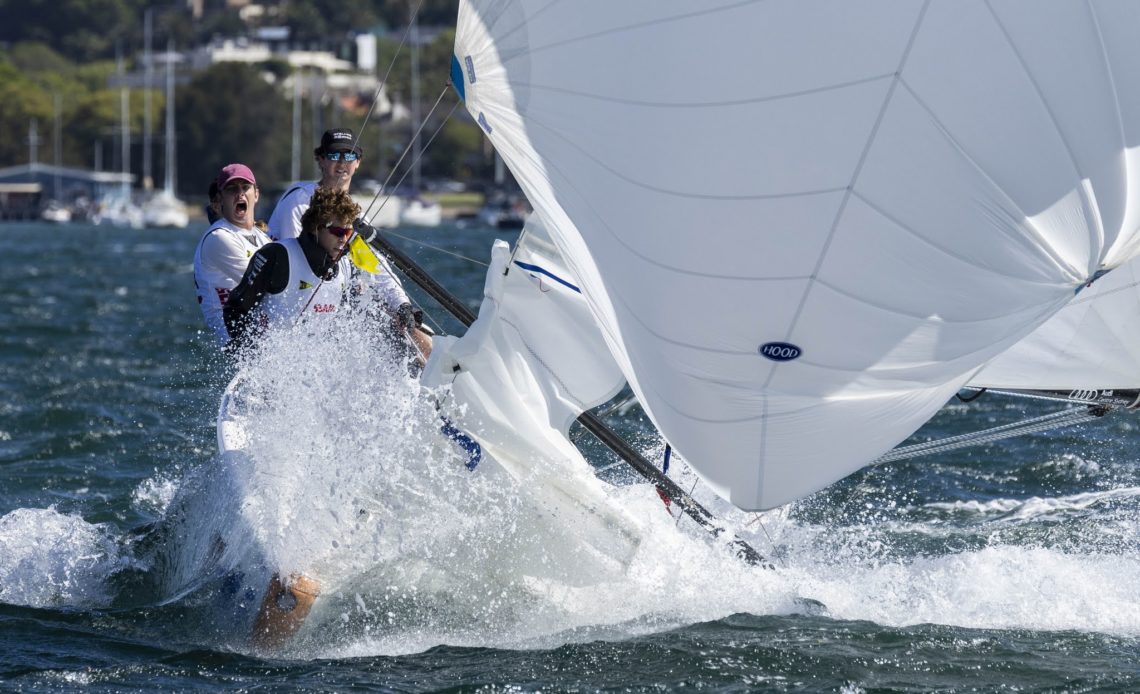 The World Match Racing Tour (WMRT) Final will continue today in Sydney in the fourth day of solid southerly conditions. The unusual run of summer southerlies has resulted in an incredible display of heavy air sailing for the event finale, which will conclude tomorrow from the Cruising Yacht Club of Australia (CYCA).
The repechage round yesterday was incredibly hardfought, however, David Hood and his team out of Long Beach Yacht Club, and Cole Tapper and his team from the CYCA Youth Sailing Academy were the first to be knocked out of the final.
Nick Egnot-Johnson and KNOTS Racing from the Royal New Zealand Yacht Squadron went through to the Quarters undefeated in the repechage in a showdown in the final flight with Harry Price and his Downunder Match Racing team from the CYCA who finished on six from seven wins. They joined first seeded Chris Poole and his Riptide Racing out of the Seawanhaka Corinthian Yacht Club who were undefeated in the round robin, and second seeded Jeppe Borch's team from the Royal Danish Yacht Club as the top ranked teams for the Quarter Finals.
The racing will continue today, with all of the top seeded quarter finalists on one win heading into the second flight.
The scores stand as follows in the order of their flights to continue today:
Jean Baptiste Bernaz vs Harry Price 0-1
Mati Sepp vs Nick Egnot-Johnson 0-1
Megan Thomson vs Jeppe Borch 0-1
Rocco Attili vs Chris Poole 0-1
The racing will once again be live streamed on Adventures of a Sailor Girl page on Facebook, as well as the World Match Racing Tour page on Facebook, with the Sailor Girl, Nic Douglass commentating from the wing boat from midday AEDT (GMT +11).