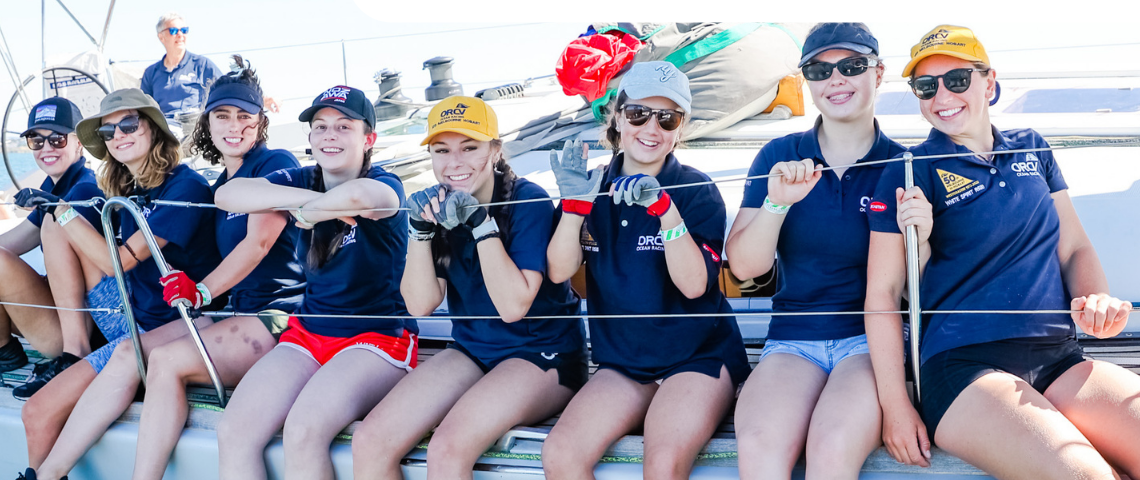 Over 450 participants joined this year's SheSails Leadership Conference 2023, a 1.5-hour event, delivered by webinar, focused on professional and volunteer pathways for women in the sport of sailing and aimed to inspire those interested in beginning or furthering a career in the industry to achieve their goals.
Featuring an incredible lineup of keynote speakers from the Australian Sailing Team (AST), Team Australia Challenge (TAC), and Emirates Team New Zealand – America's Cup team (ETNZ) the conference was scheduled to coincide with World Sailing's global women's sailing festival, Steering the Course 2023.
Four-time world champion turned AST ILCA 6 coach, Carolijn Brouwer and Olympic silver medallist and co-skipper of the TAC for the inaugural Women's America's Cup in 2024, Olivia Price were keynote speakers alongside Kelly Hartzell and Tanya Peart, leading engineers from Emirates Team New Zealand as part of the partnership between Australian Sailing and Yachting New Zealand.
Michelle de Blaquiere, Head of Sailing for Blairgowrie Yacht Squadron, (and, myself), Nic Douglass from Adventures of a Sailor Girl @sailorgirlhq were also speakers, talking about what is happening "out and about" at various clubs and events in regards to women. Both also focussed on their pathways into finding an unexpected career in sailing.
All of the talks, were set to further the positive trajectory of female sailors, volunteers, administrators, and officials, with what was a diverse range of talented industry leaders on board to present, and I was proud to be amongst them.
SheSails Leadership Conference 2023 – My Take Aways
The key points that I took away from the SheSails Leadership Conference 2023 were:
Women are incredibly hardy, versatile, resilient and passionate which is helping to continue building pathways following those who have forged them in front of us
There are more and more opportunities opening up for women, but taking hold of the reigns to make it happen is still the responsibility of the individual

Break down the doors, break down the windows, and if you really want it, don't take no for an answer and keep pushing

Success is never clear cut, and it is more likely that you will achieve your goals following failures, reflections, a change of attitude, or sometimes a change of direction
There are people who will help you if you ask them, and as women in sailing we are far stronger together and working as a squad whether in sport, volunteers, administration or business roles
Not everything is perfect, especially in sailing it basically never can be – so be kinder to yourself and look forwards not backwards. For example, my talk, was more of a "croak" given how tired I was for all who did tune in, but sometimes we just do what we can!
We are on our way to 50/50 but we just have to keep pushing, talk to your women at your club, encourage participation, take on a mentoring role if you can (it doesn't have to be formal), and share your journeys!
That's all from me today – Nic