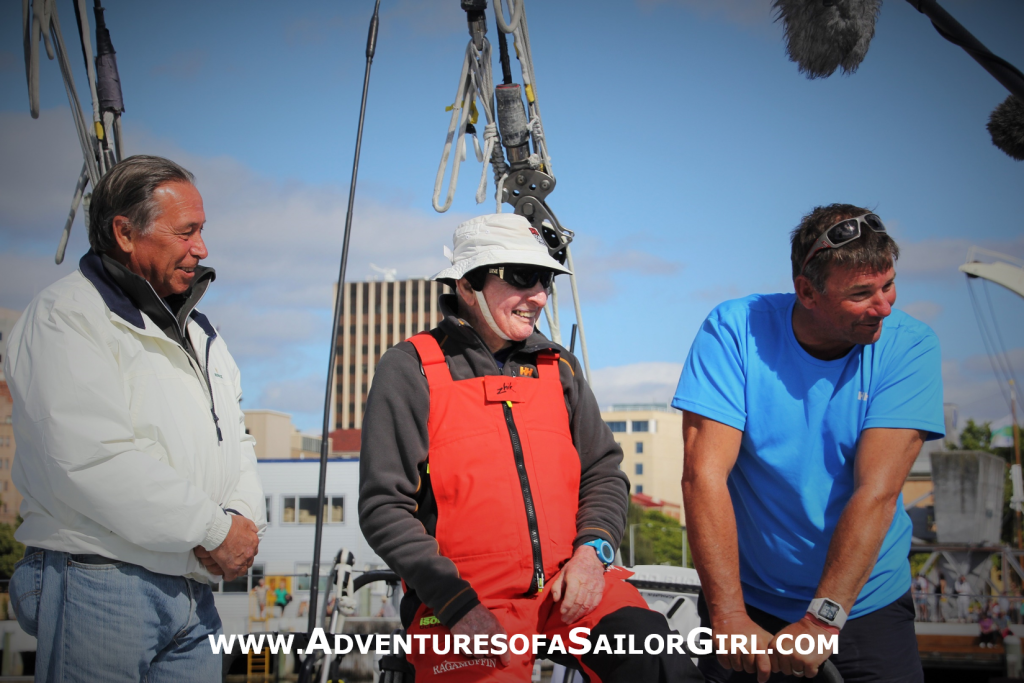 More from Constitution Dock.
I caught up with Rags & Rambler following their battle up the Derwent to take second and third on line honours earlier today (within four minutes of each other), and also Wild Oats XI on their reasons for retiring.
David Witt, from Team Ragamuffin spoke to me about the team's first day and pushing the leaders, then the damage front, their damage and finally, taking second place from Rambler.
Steve Quigley, of Wild Oats XI was dockside to congratulate the Rags team, and as much as he didn't want to, we spoke about the experience of being in Hobart, having arrived via plane, and just what went wrong.
Last but not least, I was again lucky enough to chat with George David about the race, about the damage to the boat (pics on Facebook), and also about whether the team will head back 'Downunder'.

For more adventures, head to www.AdventuresofaSailorGirl.com.