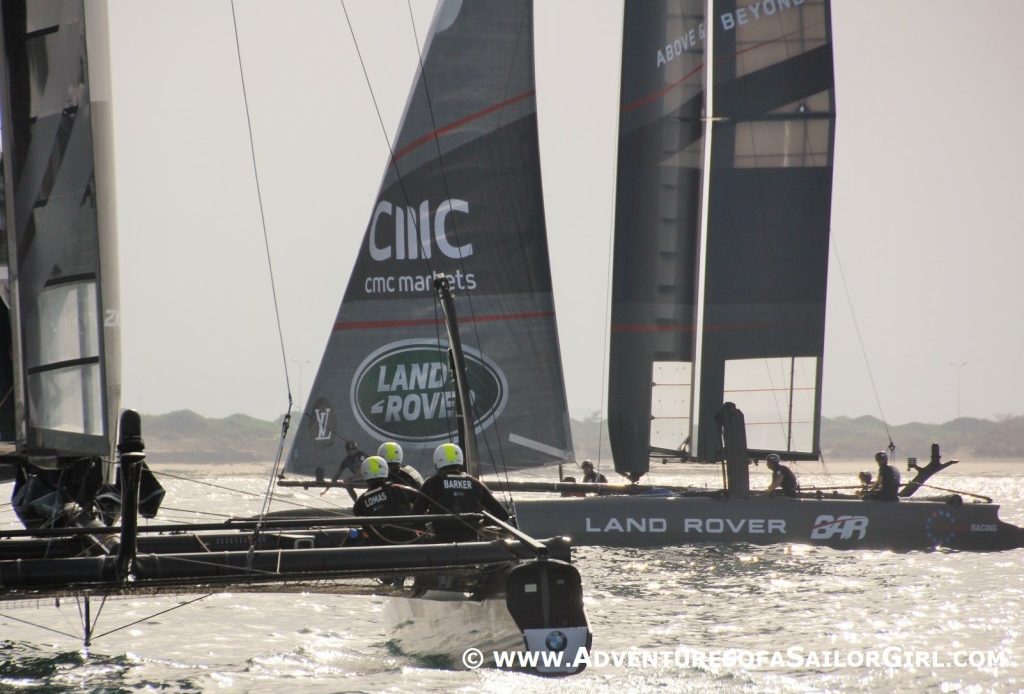 Interviews with Jimmy Spithill (Oracle Team USA) on what they need to improve on tomorrow, Glenn Ashby (Emirates Team NZ) a succinct chat on looking to tomorrow, Adam Minoprio (Groupama Team France) on his first day of America's Cup racing, and leader Ben Ainslie (Land Rover BAR) talking about the last minute crew change and the code zero furl.
Land Rover BAR lead on 28 points after day 1, with Oracle Team USA on 24 and Emirates Team New Zealand on 22 points.
Overall for the series, ETNZ lead on 144 points with Land Rover BAR moving through to second on 137 points over Oracle Team USA on 136 points.
More tomorrow from beautiful but hot Muscat, Oman. Here's hoping for more wind!
More adventures at
www.AdventuresofaSailorGirl.com
or @sailorgirl218 on all social channels.