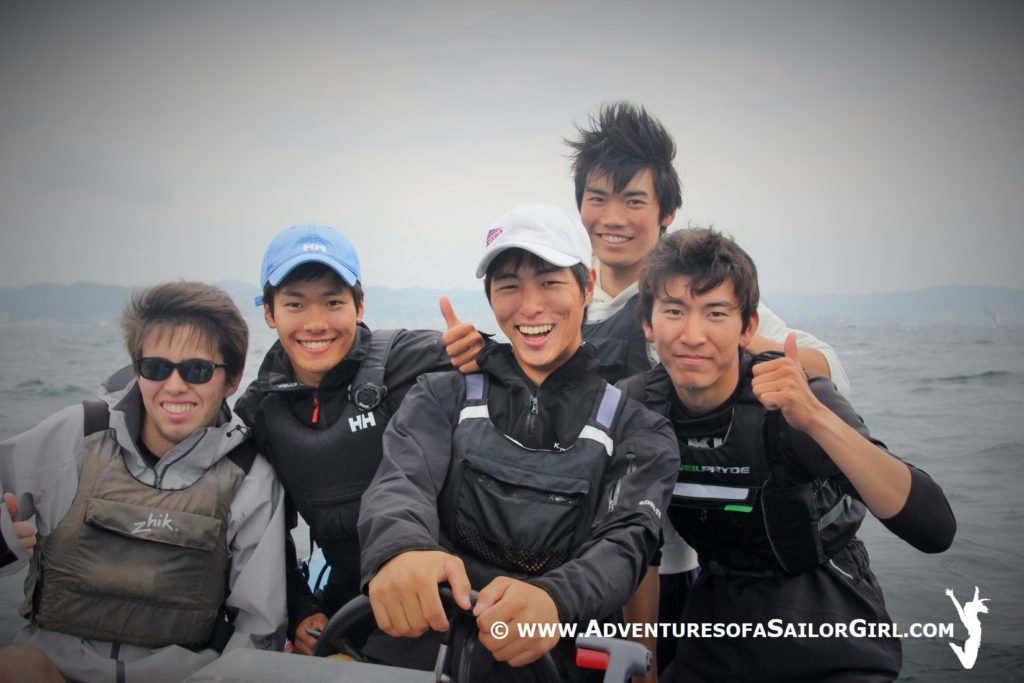 I made it for race 4 of the Moth Worlds in Japan thanks to an awesome bunch of sailors from Keio University!
Some tricky racing on day 2, with GBR sailors taking three from three race wins.
I caught up with Rashley (current leader) on why he thinks the GBR sailors have been dominating so far, Brad Funk on his breakages, Ben (#Patonator) Paton on his jaw issues, Scott Babbage on his improving results, and Kajimoto (leading Japanese sailor) who lives in Melbourne at the moment and refuses to be recruited as an Australian!
Watch right to the end for some fun with the Keio Sailing Team on the water!
Plenty of live action again today via my social media channels from on the water –
, or
.