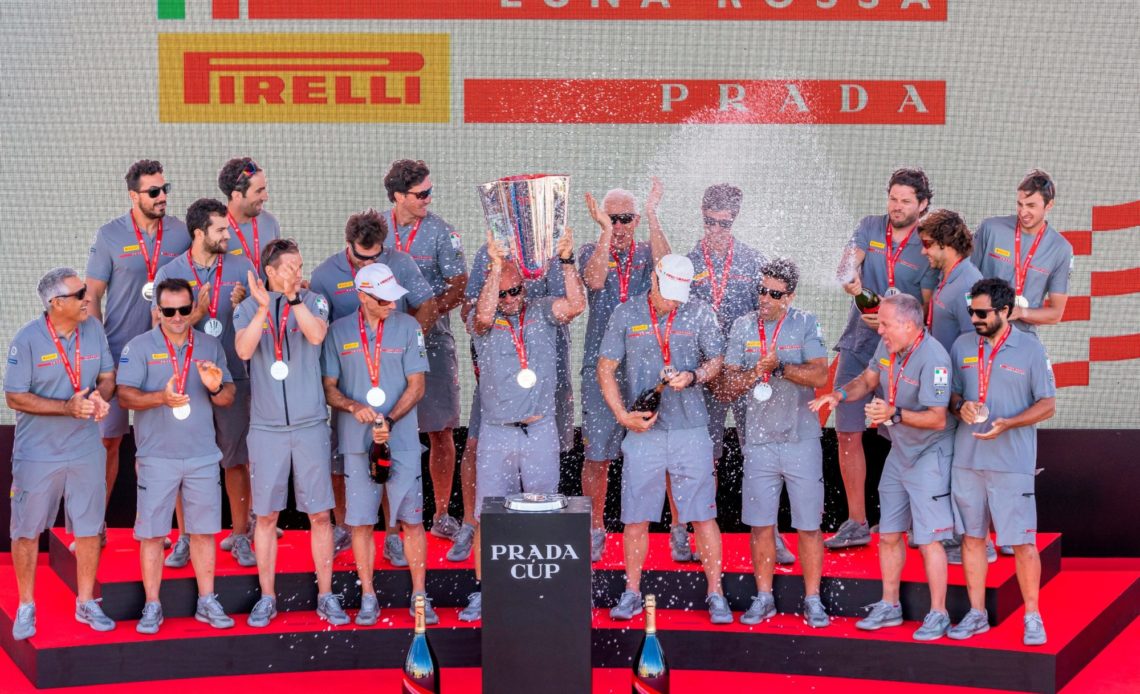 The prize-giving ceremony on the main stage of Auckland's America's Cup Village marks the delivery of the PRADA Cup to Team Luna Rossa Prada Pirelli, Challenger of the 36th America's Cup Match presented by PRADA.
The program began with Maori warriors — opening with a greeting and concluding with a Haka. A highlight video also allowed us to relive the most exciting and memorable moments from the regatta
The Trophy, realized by Florentine silversmiths with the design of Mark Lawson, was handed over to the sailing team by Francesco Longanesi Cattani, COR 36's CEO Representative in Auckland and Title Sponsor Liaison.
On the stage receiving the trophy was the Team Director and Skipper Max Sirena, the two helmsmen Francesco Bruni and Jimmy Spithill, the entire sailing team, some representatives from the technicians and designers that contributed to the result and finally, the Commodore of the Circolo della Vela Sicilia: Agostino Randazzo.
In addition, the team received Winner's medals and backpacks exclusively designed with the PRADA Cup badge and realized in Prada's sustainable Re-Nylon.