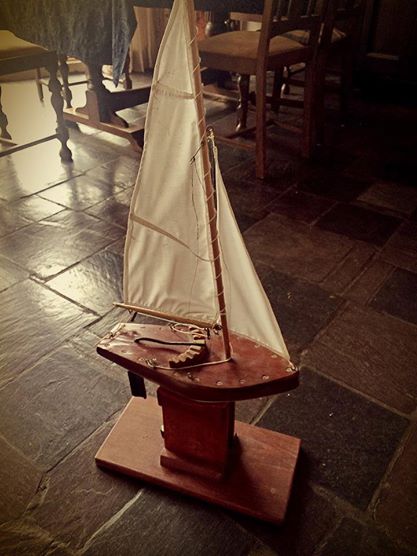 Tonight's show had a bit of a flash back theme after I was given a model boat today, that was originally built by my Grandpa, twenty years ago.
This memento, combined with ANZAC Day this week, prompted a dedication of the show to remember those who have come before us, and how without them we may not be in the very privileged position we are today.
On a lighter note, I am looking for a name for my gorgeous boat!
Listen to the show for a bit of a history on how my family name our boats (I am third generation), and then head to Facebook, or simply comment below to leave your suggestions.
The show also includes interviews with Mat Belcher, gold medalist in London in the 470, Tom Slingsby, our first gold medalist in London, and winner of the America's Cup with Oracle Team USA last year, and Jason Waterhouse, the skipper of Objective Australia while the sailor girl was in San Francisco last year.
Also a catch up with Tait Fortier, the South Coast roving reporter from the ANZAC Regatta, and a recap of the results from the Hyeres World Cup.

Adventures of a Sailor Girl #3 on 27 April 2014 by Sunset Radio on Mixcloud
I will decide on a name on the show next week!