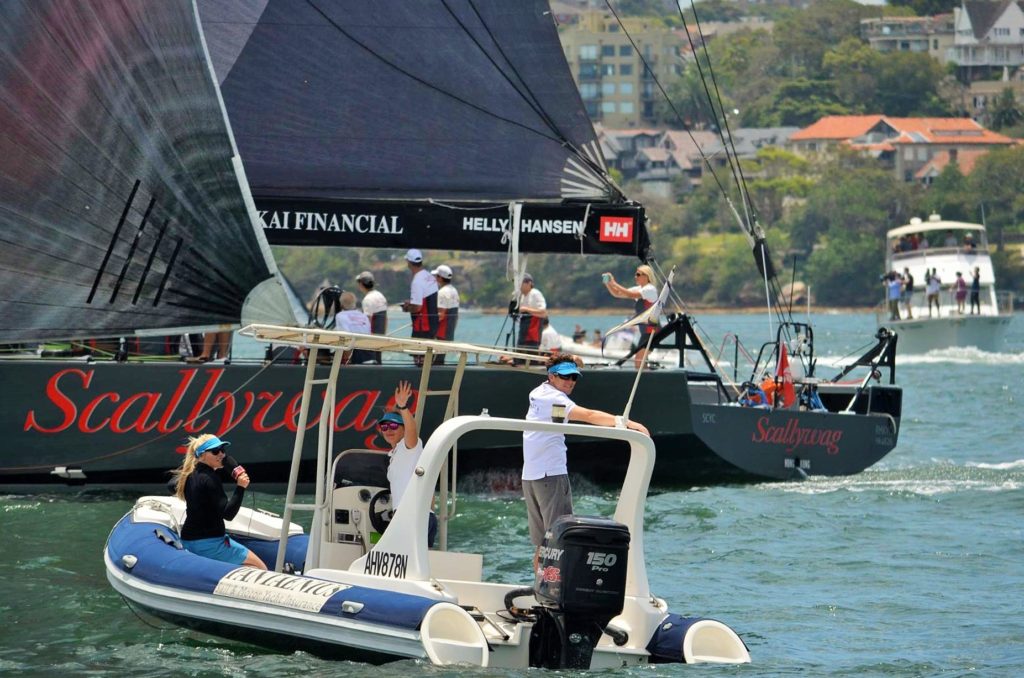 Wild Oats XI won the SOLAS Big Boat Challenge today on line honours for an epic ninth time after a close boat on boat match up with fellow maxis Perpetual Loyal and Scallywag.
There were plenty of lead changes over the entire race, right through the fleet, with Perpetual Loyal leading the early stages of the race, and Beau Geste up in third at times.
The fickle conditions kept us all on our toes!
Even though Chinese Whisper came home in seventh position out of the seven boats, they won the challenge on IRC.
Check out all of the action, from on the water to the press conference with the three maxi skippers below!
Live on the water for the SOLAS Big Boat Challenge
SOLAS Big Boat Challenge – Press Conference
Interview with Sandy Oatley and Mark "Richo" Richardson – Line Honours winners

For more adventures head to www.AdventuresofaSailorGirl.com, or subscribe to "Adventures Weekly", and for live action, be sure to tune in to our social medial channels; Facebook, Twitter and Instagram @sailorgirlHQ.