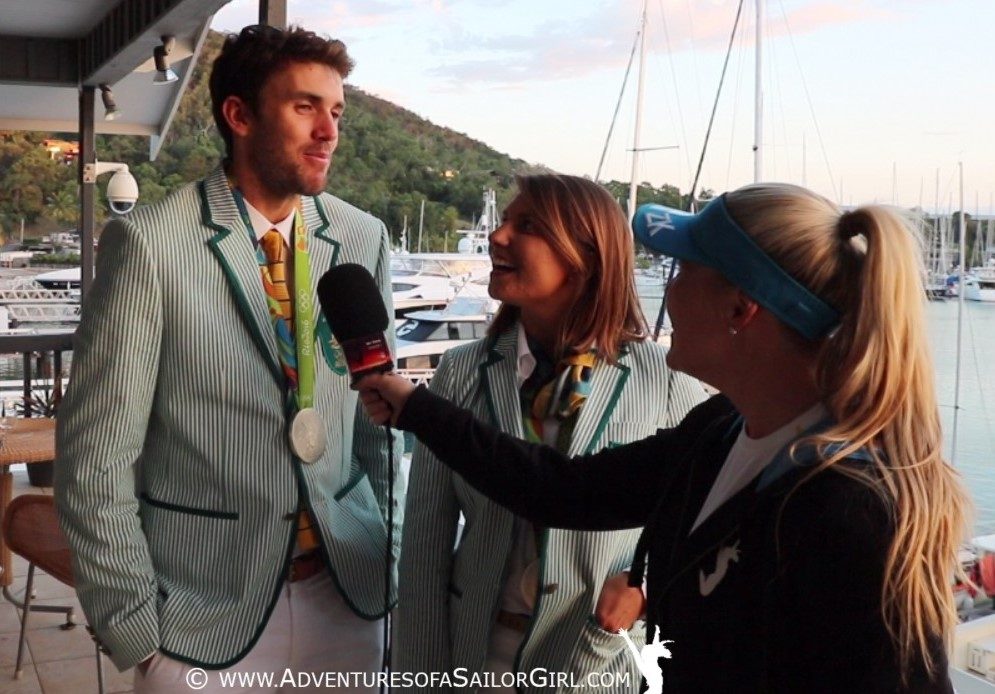 Behind every Olympic and Paralympic medal is an amazing adventure and journey, this is the second in a series of videos looking at the #RoadToRio with the Australian Sailing Team medallists, celebrating their homecoming and looking back on their journey.
At the Rio Olympics the Australian Sailing Team collectively won one gold and three silver medals, with all of the Paralympic sailors winning a medal (as featured in the first video of this series here: https://youtu.be/zdwdEVbNCCg).
In the Nacra 17, cousins Jason Waterhouse and Lisa Darmanin realised a life-long dream heading to Rio, and winning a medal. These are just a few parts of their #RoadToRio.
Segments have been collected over the past cycle including at Hamilton Island Race Week when the sailors first arrived home in Australia, right back to the Youth America's Cup in 2013 direct from San Francisco.

Photos as credited in the video featured with my radio interviews are by (in order): Lloyd Images, Jeff Crow, Sailing Energy, Jakub Kopylowicz, Traks Gordon, Sander Van Der Borch and John Mangino.