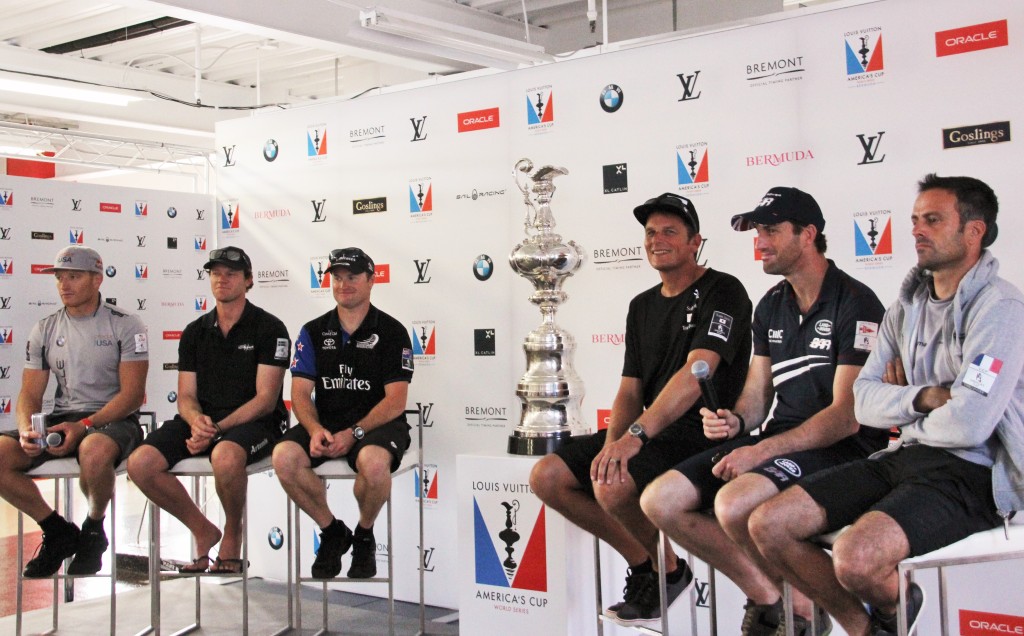 The official practice race day at the Louis Vuitton America's Cup World Series events also means the official press conference.
There was a good bit of banter today; with Nathan Outteridge covering a few of the issues Artemis Racing had in Gothenburg but how the team is moving forward, and also between Sir Ben Ainslie and Jimmy Spithill on defender versus challenger advantages and also who has the most claim to Bermuda as a home venue…
You will have to watch to find out the particulars…
Given the weather was very light today, this for me was the most entertaining part of the day. For me personally, it was really great to see the skippers all in Bermuda ahead of 2017. They really are great guys and representatives of our sport to the mainstream.
Let's just all hope there is some wind tomorrow so we can see them battle on the water rather than on land (as entertaining as it can be)!
Plenty of action tomorrow (regardless of the weather), with live tweeting of the racing and plenty of pics on Facebook and Instagram @SailorGirl218.
More adventures www.AdventuresofaSailorGirl.com, or via bit.ly/SailorGirlApp (free App).