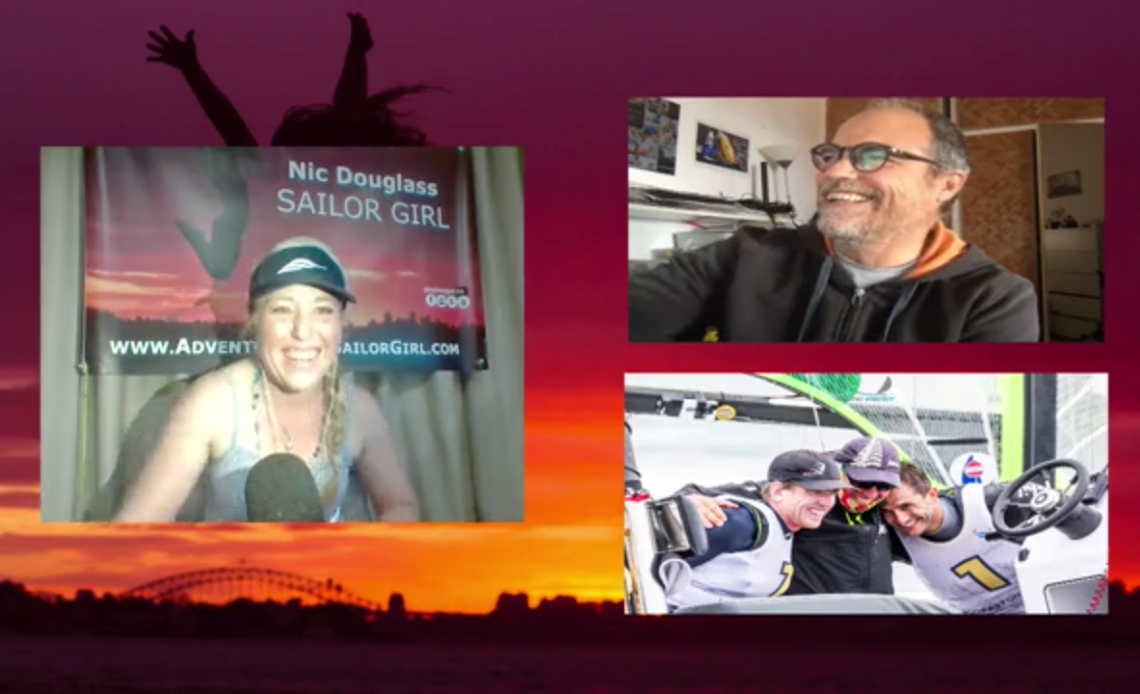 Nic Douglass welcomed Jesús Renedo from Sailing Energy as the special guest direct from Palma, Mallorca in Spain – one of the hardest countries hit from Covid-19. The Sailor Girl and Jesús spoke about Trofeo Princesa Sofía Iberostar (which would have been this week), the current state of play in Spain, Jesús' images, and went through the entrants and chose the the winners for the Pantaenius Sail & Motor Yacht Insurance "Video of the Week".
"I'm so thankful that Pantaenius are always at your side, and #KeepingYouCovered, even in times of crisis by bringing a bit of laughter to our lives right now" said Nic about the new weekly competition which will see winners sent a prize pack to wherever in the world they might be.
The Side-Nic, Tiana Wittey was also on hand to answer questions during the broadcast as she will be for the weeks ahead, dialling in from Sydney while Nic was 300km away on the south coast of NSW, both have been in isolation.
Next week David Turton will join Nic and Tiana to chat about The Seabin Project and their recent funding drive, as well as the Brisbane to Gladstone Yacht Race (which would have been held on Good Friday).