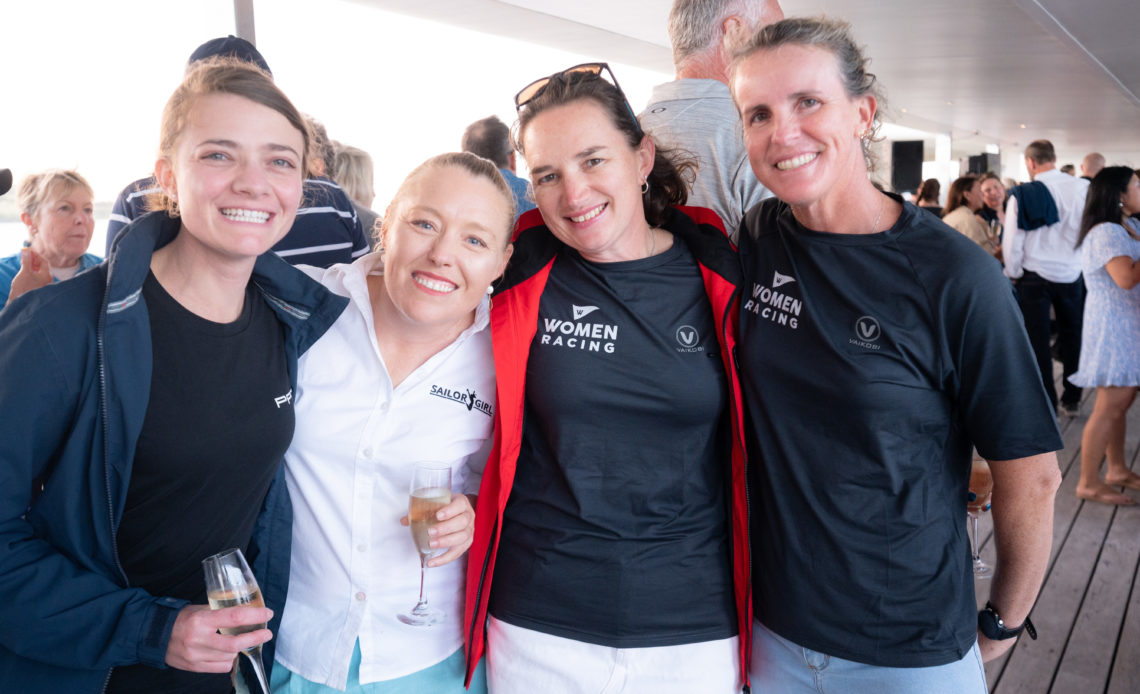 The 38th Edition of Hamilton Island Race Week was another fantastic combination of sailing, onshore festivities, and of course the reunion with sailing friends and family in what would normally be the "off season" Down Under. This year's event also marked 20 years of festivities, family & friends following the Oatley Family taking on Hamilton Island and their support to grow Hamilton Island Race Week.
What may appear to many to be "schoolies for adults" as is often be coined by the sailors, is actually an incredible feat from the organisers, both the Hamilton Island team, and the volunteers who make sure that the racing happens.
From Denis Thompson, the Regatta Director, we know that there were 84 race starts and a whopping 376 flag movements to get the 173 boats away over the course of the regatta. Over 2,000 sailors travelled from all states of Australia, as well as New Zealand, and New Caledonia, and would head to the smorgasbord of events on Front Street and around the Island.
The on shore highlight for me was the inaugural "Women in Sailing and Supporters" event, which I will definitely share a feature on in the coming months. I can't thank Hamilton Island enough for their support of this event, which was over capacity, and will now become a yearly feature. All sailors came to support women sailors, with the goal of one day just having sailors, not graded by their sex. Mark Richards opened the proceedings, and I hosted Jessica Watson, Stacey Jackson and Katie Spithill on the panel, to talk about where to from here, with the support of so many fantastic female sailors who have forged the path in front of us. Adrienne Cahalan commented on "the bell never ringing", Alex Murray was there to show her effervescent support as always, and Deb Wallace from the Australian Sailing Women's Network was in attendance to continue her tireless work connecting female sailors, virtually and in person.
The function concluded with a message from the Team Australia Challenge skipper, Olivia Price which I recorded in The Hague where she won our first medal in the FX Women's Skiff Class at the Allianz Sailing World Championships. Celebrating that there are now elite pathways for women was a pretty fantastic close, and I encourage you all to sign up to the Team Australia Challenge Club to show your support for our Youth & Women's AC Teams.
We were also lucky enough to have Sunrise and Sunrise Weekend weather on the Island for the Friday and Saturday of racing which was extremely fun and brilliant coverage for sailing. From the spinnaker packing competition with school kids, to Kyah Simon from the Matilda's in a cross just before the Women Racing Aus on TP52 Matador, James Tobin heading up the mast on Drumfire and then jumping from our Highfield onto REX just as they were about to do their successful speed run where they achieved 40.1 knots!
I can't wait for the 39th Edition of Hamilton Island Race Week next year, and what way to bring an early summer as we ramp up for the 2023-24 offshore racing calendar.